Without Lower Tariffs, Tesla Has Shelved Plans To Enter The Indian Market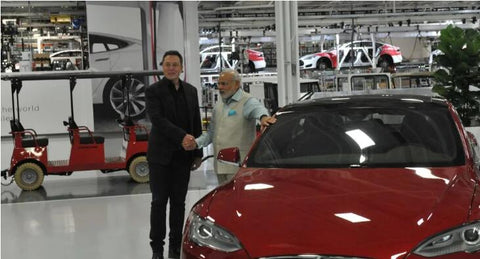 Tesla Inc. has shelved plans to sell electric cars in India, abandoning its search for showroom space and reassigning part of its Indian team after failing to secure lower import duties on electric vehicles, three people familiar with the matter said, Reuters reported May 13. The decision means an end to more than a year of stalled talks between Tesla and Indian government representatives.

Strong demand for Tesla vehicles elsewhere and the import tax standoff prompted Tesla to change its strategy, people familiar with the matter said. Tesla set a deadline of Feb. 1, the day India released its budget and announced tax changes. Tesla shelved its plans to enter India when it did not offer concessions. For months, Tesla had been looking at real estate options to open showrooms and service centers in major Indian cities such as New Delhi, Mumbai and Bangalore, but that plan is now on hold as well, two of the sources said.

India has high import duties on cars, with a 60 percent tax on imported electric vehicles under $40,000, rising to 100 percent if they exceed $40,000. Tesla asked the Indian government to lower the tax, and the Indian government asked Tesla to increase its procurement in India and set up factories in the country. Musk has stated that it is possible for Tesla to build a factory in India, but the precondition is that Tesla can first achieve sales success in the Indian market.
---