Musk often makes flippant remarks on sensitive issues, and there are indications that it may be possible to clear the air completely with Musk for the betterment of Tesla.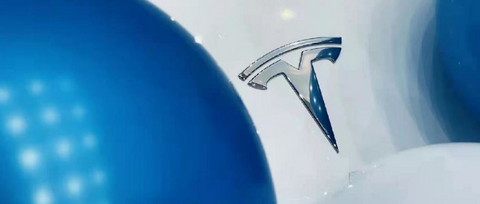 It's been another interesting week for Tesla.

People are starting to feel like Tesla's world is falling apart, Musk included. Footnote disclosures in Tesla's 10-K filed last week show that the SEC issued a subpoena on Nov. 16, 2021, asking whether Tesla had complied with a settlement agreement reached in 2019 over Musk's tweets, specifically the infamous "money backed" tweets. Neither Tesla nor the SEC provided information on why the subpoena was issued.

In response, both Musk and Tesla are accusing the SEC of "relentless" harassment. Frankly, Musk is lucky that the SEC hasn't launched a thorough investigation into Tesla's accounting books for whatever reason. It could have waited until Tesla was in trouble, just as the SEC did with Enron.

After receiving 354 complaints about Tesla's "ghost brake" problem, the National Highway Traffic Safety Administration (NHTSA) has reportedly opened an investigation to determine "the scope and severity of the potential problem and to fully evaluate potential safety-related issues. " The probe covers approximately 416,000 Model 3s and Model Ys. This is the second NHTSA investigation of Tesla.

Whether or not Musk nailed the NHTSA brass to deflect a potential regulatory hit, there are so many complaints and incidents involving Tesla's Autopilot system that at least the agency had to make a gesture to investigate the company. That in itself is a PR problem for Musk.

In addition, Insideevs.com, which has long been a flag-waver for Tesla, said the Semi semi truck will not be available in 2022. Musk initially said in 2017 that the Semi would go into production in 2019. That plan was later pushed back to 2021. Then came 2022. car and Driver reports that the Cybertruck electric pickup, Roadster sports car and Semi semi will not appear in 2022. insideevs is still reporting that PepsiCo expects to order a batch of Semi semi trucks by the end of 2022. I hope the CEO of PepsiCo doesn't have to wait with bated breath ......

As Tesla loses market share, Consumer Reports lists Ford Motor Co.'s Mach-E as the magazine's "best choice" for electric vehicles in 2022. the difference between the Mach-E and Tesla is reliability, quality control and self-driving technology. Overall, Tesla dropped from No. 7 to No. 23 out of 32 major car brands in Consumer Reports' rankings. This is Tesla's worst performance in seven years.

Adding fuel to the fire was India's announcement that it would not grant Tesla any special concessions due to Tesla's refusal to manufacture its cars on Indian soil. It is worth noting that Tesla will soon encounter demand problems for the cars produced in Shanghai (most of the cars produced by Tesla in January were exported to the EU), and Tesla is now planning to export the cars produced in Shanghai to India.

To make matters worse, the German government is hesitating to issue a production license for Tesla's "Gigglefactory" in Glenhead. Last year, Musk's reckless comments about the water supply shocked the region, and there are signs that the relationship with Musk may be completely severed for the betterment of Tesla.

I believe the walls are starting to close in around Tesla and Musk. I think institutional investors have come to the same conclusion, with the latest NASDAQ data showing that institutional holdings of Tesla stock have fallen to 40% by the end of 2021, down from 76% in the first quarter of 2018.

A large portion of that 40% is in shares held by passive index funds. Tesla's stock price has underperformed the S&P 500 and the Nasdaq since early November 2021. I expect this underperformance to accelerate this year.

In my opinion, based on my analysis and observations of Tesla over four years, Tesla's stock price will fall below $100 within the next 12-24 months.
---