Who did Musk donate $5.7 billion to?WFP responded that it has not received any news
Musk does not seem to have donated the money to the United Nations World Food Program.

On February 15, local time, ABC reported the United Nations World Food Program (WFP) David Beasley said WFP has not received anything from Musk, "There are millions of people around the world on the brink of hunger. it remains to be seen if WFP receives the money, but I'm glad to hear Elon is involved, it's an amazing and great first step in the process."

Previously, regulatory filings showed that Tesla CEO Elon Musk donated $5.74 billion worth of Tesla stock in November 2021, just days after he was "pressured" to donate by the United Nations World Food Program (WFP), and there was speculation that perhaps Musk actually donated money to the WFP.

In October and November of last year, Musk was repeatedly called on by the WFP to donate to address global hunger. At the time, Beasley's exchange with Musk on Twitter generated widespread attention.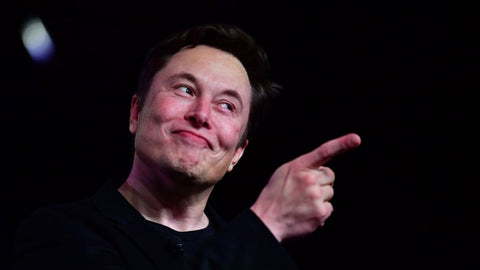 On Oct. 26, 2021, Beasley had launched an appeal to billionaires to contribute to solving the global food crisis. He specifically mentioned Amazon founder Jeff Bezos and Musk which, "$6 billion could help 42 million people who will literally die if we don't go help these people."

Musk responded to this by saying that he would donate if the United Nations could openly and transparently give an exact plan on how to use the money to solve the problem of world hunger.

On Nov. 15, WFP released a breakdown of the plan to use the money and renewed its appeal to Musk. Beasley shouted at Musk on Twitter, calling the crisis urgent and unprecedented, but avoidable.

According to a filing made public by the U.S. Securities and Exchange Commission (SEC) on Feb. 14, Musk donated 5.504 million shares of Tesla stock from Nov. 19 to 29, 2021, a donation worth $5.74 billion if calculated based on the average closing price during the period he donated the stock.

However, the documents indicate that the recipient of Musk's donation was a trust, without mentioning the name of the institution. There is also no information to prove that Musk's donation is related to WFP's "forced donation".

Reuters quoted analysts as saying that Musk may get a tax break by donating Tesla stock, because stock donated to charity is not subject to capital gains tax when it is sold.

The Fortune analysis concluded that Musk may pay more than $11 billion in taxes in 2021, and the large donation may help offset some of that amount.



---