Tesla's New Target FSD Plans To Be Ready By The End Of The Year
Tesla CEO Elon Musk said Monday (29) that he aims to have Tesla's FSDs ready by the end of the year and hopes they will be widely released in the U.S. and Europe, depending on regulatory approval.
Speaking at the ONS Energy Conference in Norway on Monday, Musk said he aims to have the FSD system ready in the U.S. by Christmas and hopes to have Tesla cars with fully self-driving technology ready for sale by the end of the year.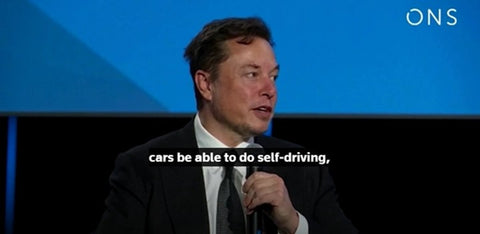 There have been three rounds of price increases since the launch
Earlier this month, Musk said the price of his FSD in North America had been increased for the second time this year, rising to $15,000. He has previously said that as the technology becomes more advanced, the cost will get higher.

The FSD was first introduced in 2018 when the price was $5,000; by 2020, the price had doubled directly to $10,000; earlier this year Tesla had raised the price again to $12,000, and this latest price increase is the second time this year that Tesla has raised the price of the FSD.
With this technology, Tesla is able to automatically change lanes, enter and exit freeways, recognize stop signs and traffic lights, etc. FSD is currently in Beta testing mode, which means that this version currently requires a licensed driver to monitor it at all times.
Elon Musk said in a Twitter reply on the 29th that the FSD Beta 10.69.2 test version will be released within a week thereafter and that 10,000 test slots will be available if there are no major issues.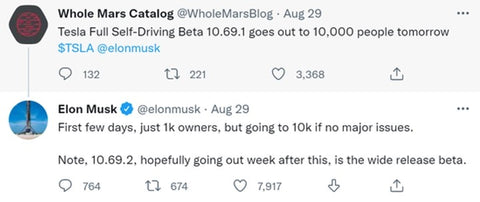 Regulatory review in progress

Tesla's Autopilot technology is still under regulatory review. the NHTSA announced in June that it would expand its investigation of Tesla's ADAS to ensure whether the feature is flawed.

In July, the California DMV filed a lawsuit against Tesla, alleging that the company "made untrue or misleading statements and was not based on facts" when promoting its ADAS.

If the regulator's allegations are successful, Tesla's license to manufacture and sell cars in California could be suspended or revoked.
---