Tesla's German factory may not be put into production: the groundwater level is seriously falling
Tesla CEO Elon Musk reportedly mocked last year the idea that building a factory in Germany would lead to a lack of local water resources, but now the steady decline of the water table in Brandenburg is affecting the progress of Tesla's German factory.
Musk blithely noted last August that water was "everywhere" around Berlin. But now, six months on, it is precisely the lack of water that is one of the main reasons why the Slade factory is still not operational.
Due to climate change, the Brandenburg region of Germany is suffering from declining water tables and a prolonged drought. It has also sparked a legal battle that will go to trial next week. The local government has admitted that once Tesla expands its factory (Phase II), the local water supply will be insufficient.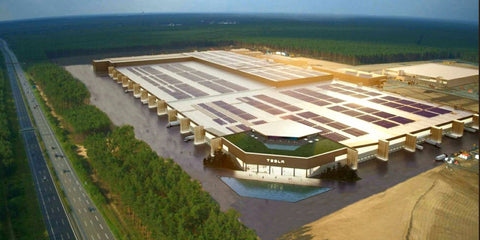 Analysts say it is clear that this problem could further delay or even force the cancellation of Tesla's 5 billion euro ($5.7 billion) plant project, dealing a costly blow to Tesla's global expansion plans.

According to Irina Engelhardt, head of the Department of Hydrogeology at the Technical University of Berlin, "A Tesla factory would certainly exacerbate the problem of local water scarcity. The result is that not everyone may have enough water to drink."

Ensuring that the Brandenburg plant comes online is crucial to Tesla's global ambitions. Currently, Tesla desperately needs a manufacturing base in Europe to meet the needs of the region's fast-growing electric vehicle market.

While Tesla has built the plant at an impressive pace, it is still awaiting final approval from local authorities, just as Volkswagen, Mercedes-Benz and Stellantis NV have done to expand their own electric vehicle production lines.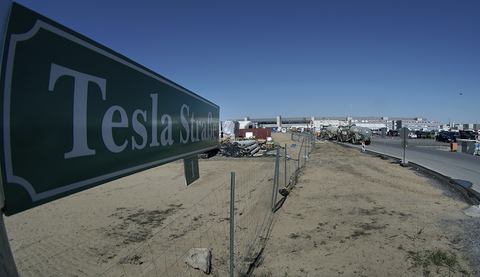 The current water supply is sufficient for the first phase of the plant," Brandenburg Economy Minister Joerg Steinbach said in an interview. However, once Tesla expands the factory, we will need more water."

Axel Bronstert, a professor of hydrology at the University of Potsdam, said the Tesla plant will roughly double the amount of water used in the Gruenheide region of Brandenburg, and that it is naive to think that local reserves are sufficient to meet the needs of both the plant and the population.

According to a contract signed between Tesla and the local government, the Tesla Gruenheide plant will receive 1.4 million cubic meters of water per year, which is enough to meet the water needs of a city of about 40,000 people.

In fact, regardless of the judge's ruling, the local waterworks will have to invest in new infrastructure, including the construction of a wastewater treatment plant, to ensure an adequate water supply. The local government admits that such a large project could take several years.



---