Tesla will put into production the second factory in Shanghai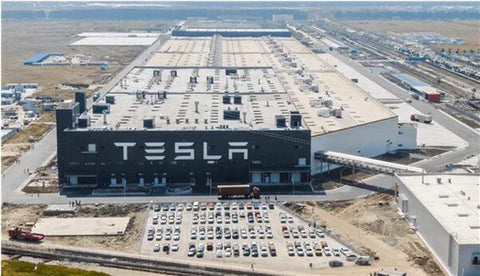 As the capacity of the Shanghai plant continues to climb, China is becoming increasingly important to Tesla, gradually becoming the largest production and sales base and market for Tesla. And now, Tesla will further expand its production capacity in China.

On May 4, Tesla reportedly sent a "thank you letter" to the Shanghai Lingang government after it reopened on April 19 following a 22-day shutdown.

In the letter, Tesla described how a company owned by the Lingang Group arranged for buses to transport 6,000 workers from Tesla and its suppliers to the plant, and performed the sterilization work the company needed to enter "closed-loop" production.

According to Tesla, "They fought for three days straight, working around the clock to ensure that our company's workers could return to the factory."

At the same time, Tesla also revealed here, plans to further expand its factory in Shanghai, will be near the current factory, the construction of a new factory, the factory is expected to increase the annual production capacity of 450,000 units, including Model 3 and Model Y, to become "the world's largest car export hub.

It is reported that Tesla produces Model 3 and Model Y cars in Shanghai, which will be exported to Germany and Japan, in addition to meeting the market demand in China.

In addition, the 22-day shutdown of Tesla's Shanghai factory is the longest Tesla production stoppage since it went into production at the end of 2019, with a loss of more than 50,000 cars in production capacity.

But even so, the Shanghai plant will also be expected to continue to maintain the status of Tesla's largest production capacity base this year, data show that the Shanghai plant's cumulative deliveries of 484,130,000 units (including exports) in 2021, accounting for 51.7% of Tesla's cumulative global deliveries in 2021.

And after the completion of the expansion of the new factory, will help Tesla to increase the capacity of the Shanghai plant to 1 million units per year.
---