Tesla Plans Another Stock Split, Shares Jump 8%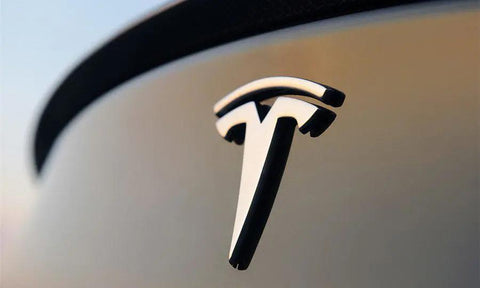 Tesla disclosed Monday that it will request approval for a stock split of the company's common stock in the form of a stock dividend at its annual shareholder meeting this year. And it's been less than two years since the last stock split.

At the end of August 2020, Tesla had a stock split with a 1:5 ratio, a move that pushed up Tesla's stock price significantly, soaring nearly 80% in the next five months.

And news of the latest stock split also boosted Tesla's stock, which jumped 8% and saw its market value soar $84 billion. Tesla has fallen more than 4% since the beginning of 2022.

Giants pile up stock splits

Back in February, Google parent company Alphabet announced its 1:20 stock split, which will take place on July 15 of this year.

Since then, Amazon also announced earlier this month that it will conduct a share split, also at a ratio of 1:20, which is expected to take place on May 25. This is also Amazon's first stock split since 1999.

A stock split means that one share is split into multiple shares proportionally, increasing the number of shares in the hands of shareholders and decreasing the share price proportionally, but the market value of the company remains the same. Stock split often implies that the company's performance is good, and after the increase in stock is greatly enhanced liquidity for more investors to enter, the second is the original higher threshold of high stock price can also become a slightly lower stock price, absorbing more small and medium-sized investors.

In fact, including Tesla, the three giants that have announced the stock split this year, none of them are members of the "$1,000 club", Google's current price is $2,829.11, Amazon's price is $3,379.81, and Tesla's share price is $1,091.84. These prices look really ungrounded and some small investors really can't afford them.

When Tesla splits its stock in 2020, its share price is around $500.

If Tesla's stock split this year remains at a ratio of 1:5, its share price will be adjusted to around $200 by then.

Annual report hinted early

Tesla announced its fiscal year 2021 earnings report in February this year, in which it mentioned several times that it might make some changes in equity.

The first is in the risk alert to emphasize the importance of employee retention. According to its disclosure, there is a risk that Tesla will not be able to successfully attract and retain the senior leadership needed to grow the business if key Tesla employees are not bound by employment agreements with specific terms.

As a result, Tesla mentioned in its earnings report that it regularly seeks and obtains shareholder approval to increase the number of awards available to employees under its equity incentive and stock purchase plans. If shareholder approval cannot be obtained, Tesla may spend additional cash to make the awards, but they believe this may hurt Tesla's ability to hire employees.

After the stock split, Tesla's stock liquidity is much higher and the stock price has adjusted to a relatively low level, which, combined with the expected upside from the stock split, will be more in Tesla's interest in terms of employee incentives.

Tesla also stated in its stock split two years ago that it was working to "make stock ownership more accessible to employees and investors.

In addition, Tesla also stressed that its business will continue to be capital-intensive in recent years, which will place a higher demand on Tesla's ability to raise capital.

According to the earnings report, Tesla has long hinted that it will obtain funds through various means such as issuing stocks, bonds or credit.

The most important point to obtain funds is the market's confidence in Tesla. But the Russia-Ukraine midway in recent months, supply chain disruptions, soaring battery raw material prices and the shutdown of the Shanghai super plant are all dampening investor optimism in Tesla.

The stock split, now is a strong agent, first pull up the expectations, the next then raise money is not easier.

Tesla can certainly rise in the future?

Although the stock split has always been accompanied by a rise in the stock, the market is not unanimous in its opinion of Tesla.

Daniel Ives, an analyst at Wedbush Securities, commented: Considering the company's stock split in 2020 that led to a rapid rise in the stock price, it's not surprising that Tesla is on the path to another stock split, especially with strong demand for electric vehicles and construction of the Berlin and Austin megafactories all moving forward.

"We think Tesla's second round of stock splits in two years, following Amazon, Google, and Apple (August 31, 2021), is a very smart strategy and will be a positive catalyst for the stock moving forward."

Wedbush also said it would maintain its Hold rating and $1,400 price target on Tesla.

But some analysts believe the split brings instead a good time to exit.

David Trainer, executive director of U.S. equity research firm New Constructs, believes that the Tesla split does not change the fact that the trading value of its stock is completely disconnected from the fundamentals.

Trainer even worries that the dramatically lower price of the split could make it more attractive to "unsuspecting" retail investors.

"This could further exacerbate the Tesla bubble that has been brewing for the past two years," he said, noting, "We recommend that investors sell rising Tesla stock because it has no fundamental upside support."



---