Tesla Penetrates VwW German Hinterland, War With VW Is About To Start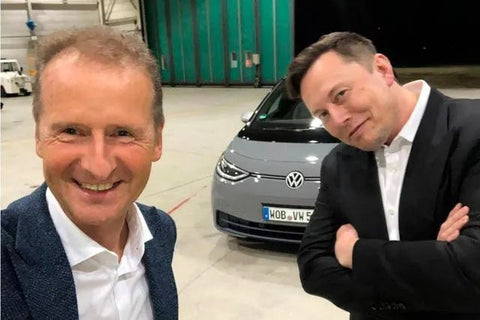 On March 22, Tesla CEO Musk delivered the first electric cars, 30 Model Ys, to customers at a new factory in Germany. the delivery was accompanied by an impromptu dance by Musk.

Musk has done the same dance before when delivering the first electric cars to Chinese customers at the Shanghai Superfactory in January 2020.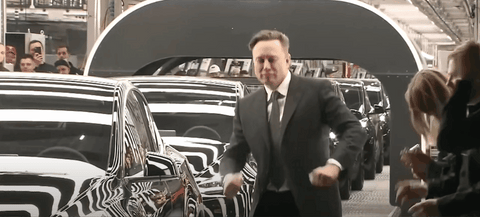 It's not the first time Musk has improvised and danced

The superfactory in the German suburb of Berlin is Tesla's first manufacturing plant in Europe, and Tesla has invested nearly 5 billion euros in it, with an annual capacity of 500,000 electric vehicles.

According to Tesla's website, the Model Y and Model 3 are experiencing long delivery delays in many locations.

For the past few quarters, Tesla has been exporting electric cars to Europe from its Shanghai superfactory, but this has increased logistics costs. The new Berlin plant will also help boost Tesla's global production capacity.

Musk called the opening of the plant "another step toward a sustainable future, and it's a great day."

Back in 2019, Musk announced plans to build the Berlin superfactory. However, the construction process was delayed several times due to the new crown epidemic, local environmental protests and regulatory restrictions. Even with the plant opening today, there are still many concerns.
Tesla also recently started production of the Model Y at another superfactory in Austin, Texas, USA.

Herbert Diess, the current chairman of the VW Group's management board, has praised Tesla's Texas superfactory on Collider: Musk's new factory, 1.2 kilometers long and 400 meters wide, under the same roof, with no logistics from battery production to final assembly, could set some new industry standards once it's operational.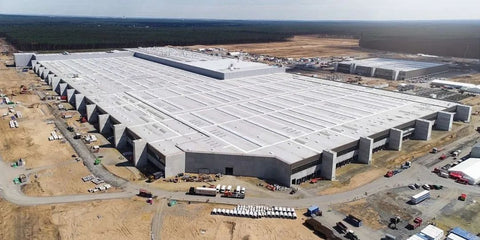 Now that Tesla is building a factory in Germany and entering the German market, it will directly face VW, its biggest competitor on German soil.

Data shows that in 2021, VW sold 450,000 electric vehicles worldwide. If Tesla's Berlin plant has a capacity of 500,000 units, it will surpass VW's global electric car sales.

Dees has always regarded Tesla as a "fierce enemy", he has directly Aite Musk in social media, and said: in the future market, VW will also take away part of Tesla's market share.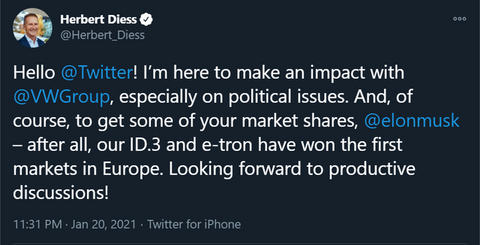 VW sources said it will also build a new electric car plant in Wolfsburg, Germany to meet capacity needs. The new plant will open in 2023 with a total investment of 2 billion euros. The new plant will produce the Trinity, VW's all-electric sedan, when it is completed in the future.

VW has announced a strategic goal to become the global market leader in pure electric vehicles, for which it is carefully preparing and laying out.

By the close of trading, Tesla closed at $993.98 per share, up 7.91%, with a market value of about $1.03 trillion, an overnight surge of $80 billion (about 520 billion yuan). In the recent month, Tesla's share price rose by more than 20% in total.

On March 15 this year, Tesla raised the price of the Model Y electric car in China and the United States, with the price of the U.S. high-performance version raised to $67,990. Tesla also announced the price of electric cars in Europe this time, Model Y high-performance version configuration models priced at 63,990 euros (about $70,491), this price is higher than the selling price in the United States.
---