Range soars! Tesla Model Y adds new model: Shanghai plant already in production
On March 18, hacker @greentheonly spotted in Tesla's 2022.8.2 software update that a new Model Y standard range upgrade came off the line from the Texas plant, and that Tesla's Shanghai plant has been producing it since the third quarter of last year.

Recently, Tesla provided a document to the EPA (U.S. Environmental Protection Agency) indicating that it will launch a new Model Y AWD (all-wheel drive version) with an EPA range of 279 miles (449.01 km), which may be the new standard range upgrade.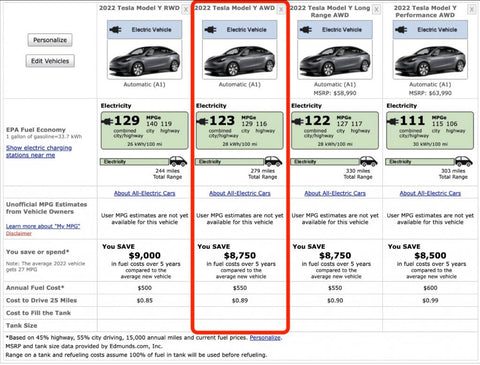 @greentheonly says the new Model Y standard range upgrade adds several battery models, so it could come with a new 4680 battery. Battery life is a problem for electric car companies all over the world, such as Azera's claimed solid-state battery, which is still a long way off, and the most talked about battery on the market is Tesla's 4680. Compared to the 2170 battery, the 4680 battery can provide 6 times the power and increase the range of the car by 16%.
This will make the Model Y the most segmented Tesla model. As Musk predicted, the Model Y is becoming Tesla's best-selling model, and consumers have a variety of needs for the Model Y. Some are looking for range and some are looking for performance.
---