Tesla FSD Major Upgrade! Will Be Updated With Full Autopilot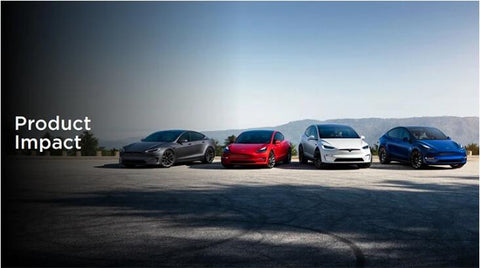 Tesla has been trying to keep up the pace of updates released every two weeks for the Full autopilot Beta, and has done relatively well at it previously. However, version 10.11 was released in mid-March, which has made some owners increasingly eager for a new version.
Musk said it's time to roll out the latest software version to FSD beta owners, with version 10.12 of the software set to be released this weekend.
Musk said earlier that Tesla would "probably" release the software update for the FSD beta at the end of the week, as it usually does on Fridays. However, Tesla is somewhat hesitant to release a new software version, as Musk said the 10.12 update includes many updates to the Autopilot code, which means many new trends and behaviors were discovered during testing. Since the Fully Autonomous Driving suite is a test program, Tesla employees will first assess the readiness of the update before releasing it to the test fleet - after all, the program is far from perfect.
The test program can provide Tesla with data and information that may be relevant to the next software release. For every mile a tester drives, Tesla receives valuable information about driving behavior that can help predict future trends and prevent future accidents. Tesla already has more than 100,000 Beta program users, which is why it has been able to make significant progress in FSD accuracy over the past two years. Musk said the FSD Beta testing team could be expanded as early as next month.
The update will reportedly introduce more models and enhance the vehicle's performance in traffic congestion.
---