Tesla Delivers Model Y With 4680 Battery
On April 10, Teslarati reported that Tesla officially delivered the first production Model Y with the 4680 battery after the CyberRodeo opening event at the Tesla Texas mega-factory, which was also largely timed to coincide with DigiTimes' citation of sources who claimed the Model Y would have the battery by the end of the first quarter. .

Prior to Tesla's battery day in 2020, Tesla was in discussions with Panasonic, and after examining the cost, the balance of the vehicle itself and other possibilities presented by the cylindrical battery, the 4680 was identified as the optimal size for the car's battery. Compared to the 2170 battery, the 4680 battery provides six times more power and a 16 percent increase in overall vehicle range.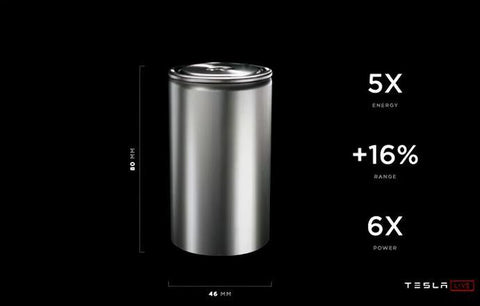 The 4680 battery produced in the Austin factory will most likely be supplied to the North American market first, and only after meeting the demand of the Model Y in North America will it be supplied to China and Europe.

In terms of suppliers, Panasonic has been maintaining a good relationship with Tesla and is the fastest in the cooperation of 4680 batteries, which have been initially mass-produced. LG Energy Solution and Samsung SDI have completed the development of 4680 battery samples, and Ningde Time plans to mass-produce 4680 batteries in 2022.

China as Tesla's largest market, the domestic Model Y to switch to 4680 battery, the probability is provided by LG Energy Solution and CATL, the two who can get Tesla's orders first, depending on which one's research and development speed is fast.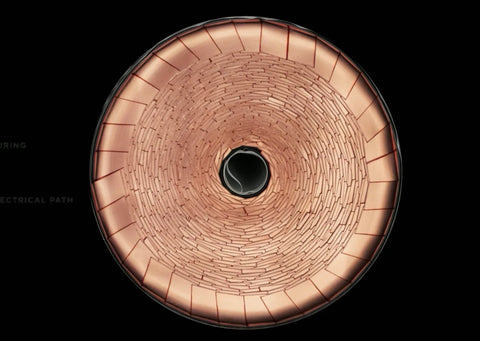 4680 batteries produced by suppliers, in addition to meet the needs of Tesla, after which may also be supplied to external manufacturers, the CEO of Panasonic previously expressed this view. 4680 batteries will affect BYD's market position after the introduction of the battery. BYD has a deep technical accumulation in the field of lithium iron phosphate batteries, this battery is quite cost-effective, so BYD's Qin, Han and other models are not afraid to fight a price war with rivals. 4680 battery cost performance compared to the traditional ternary lithium battery has been greatly improved, other manufacturers can release more cost-effective models.

At the opening of the Texas factory, Musk said the plant will become the world's largest battery factory, which indicates that Tesla wants to vigorously get rid of the dependence on battery suppliers. Tesla's tram sales lead the world, and Tesla's own batteries do not have to worry about sales. Tesla may launch a $25,000 model at an earlier point in time after continuously depressing the cost of car materials.
---