Tesla Cybertruck Production Version Exposed: The Gap Is A Little Big
On June 6, driveteslacanada exposed photos related to the production version of Tesla Cybertruck, and some netizens on the reddit community shared a video of the car, showing the exterior details of the electric pickup from multiple angles. A number of netizens said that the gap between the production version and the prototype is so big that they even want a refund after watching it.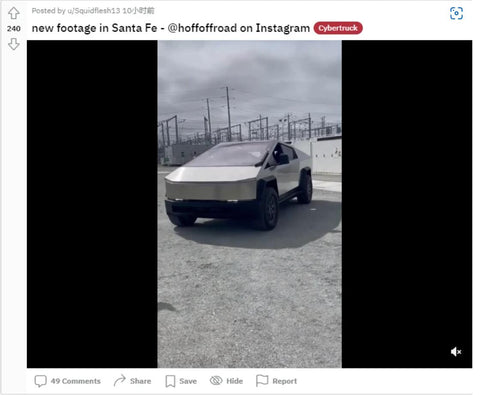 Externally, the production version of the Cybertruck is heavily tweaked from the prototype, with traditional mirrors added to the rear side of the A-pillar and huge wipers at the front windshield in order to make the car road-worthy. And, the windshield was also changed to a curved design, and the initial fully enclosed wheels were also eliminated. It really is a change from head to tail, the original sci-fi, futuristic body now looks a little twisted.

The interior design of the Cybertruck was also revealed, with the biggest difference from the prototype three years ago being the LCD instrument cluster. In addition, the production version also comes with a Yoke rectangular steering wheel and a large center screen as standard, which looks slightly more modest. There is also a small black window below the A-pillar, which is speculated to be an air conditioning vent, the exact function of which cannot be determined yet.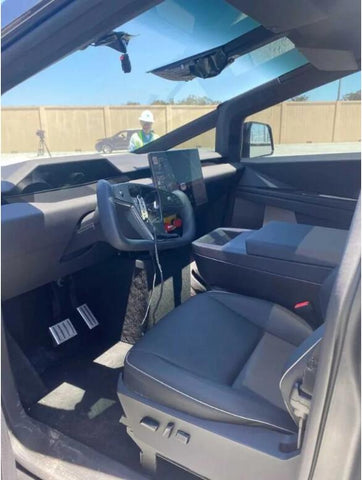 Combined with previously revealed information, the Tesla Cybertruck is expected to be equipped with four drive motors, each wheel can independently control the torque, so that car control with greater flexibility. Tesla will launch three different range versions, respectively 402km, 483km and 804km, with adjustable air suspension and a 100km acceleration time of just 2.9s.

Musk said in a video that the Cybertruck is Tesla's best product to date and that he likes the car very much. 3 years ago when Tesla released the Cybertruck prototype, it really sparked a lot of enthusiasm among netizens, and everyone really liked the hardcore, futuristic design of the car, but the production version is a bit far from the ideal, so I'm not sure if the design is acceptable to everyone. I'm not sure if the design is acceptable to everyone.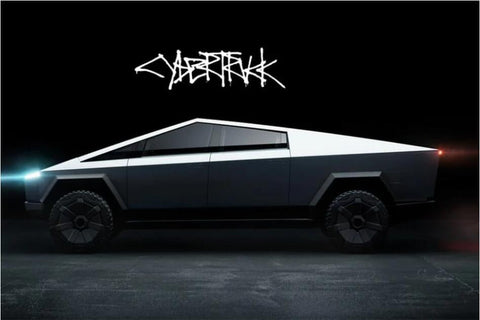 The Tesla Cybertruck is known to have taken pre-orders shortly after its release. More than two years later, the car has accumulated nearly 1.25 million orders, but so far has not yet begun mass production, and even the production version has not yet been finalized. Based on a $100 deposit per vehicle, Tesla has collected a total of $125 million.

However, Musk has also said that the Cybertruck will be officially mass-produced in 2023 and start deliveries one after another. Even if they start to produce, the output will be very small and they will want to deliver the 1.25 million orders until when.
---