Tesla Considers 800-volt Architecture For Trucks
Tesla is considering the 800-volt architecture for the Cyber truck and Semi. Tesla manager Andrew Baglino said at an investor conference on the latest quarterly figures. He also talked about the 800-volt caveat for other models. This past week, Tesla released its annual report for the first quarter of 2022 - even as it increased profits by another $1 billion to $3.32 billion compared to the previous record quarter (Q4 2021). Sales also reached a new high.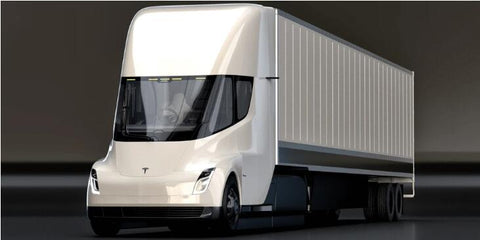 Traditionally, interest in Tesla's quarterly numbers is not only the highlights announced in the company's investor release, but also the statements made in subsequent conference calls. In this case, Drew Baglino, senior vice president of powertrain, said Tesla is indeed working on an 800-volt system. For vehicles that require higher charging power or more torque, Baglino sees more advantages than disadvantages. "Using a higher voltage saves more semiconductors and actual conductors. "

Elon Musk also commented on the issue, saying that even though Tesla could save $100 per vehicle in the conversion from 400 to 800 volts, the decision would come at a "huge cost" elsewhere: the entire network of Superchargers, which now has more than 33,000 charging points, would then also must convert to 800 volts, which is a significant expense.
---