Tesla Announces New Giant 360mwh Megapack Project
Tesla has unveiled its latest giant Megapack project - with 360 MWh of energy storage capacity that will be used in tandem with a solar farm to power 60,000 homes. Arevon is becoming one of Tesla's largest partners in deploying energy storage capacity.

  Last year, Tesla and Arevon signed an agreement for the former to supply 2 GW/6 GWh of Megapack batteries to the latter for several new energy storage projects. That's a record battery size. It's more capacity than Tesla has deployed in the past two years combined.

  The project, called the Townsite Solar and Storage Facility, is located in Boulder City, Nevada, a few miles from Las Vegas, and is made up of more than 500,000 solar panels.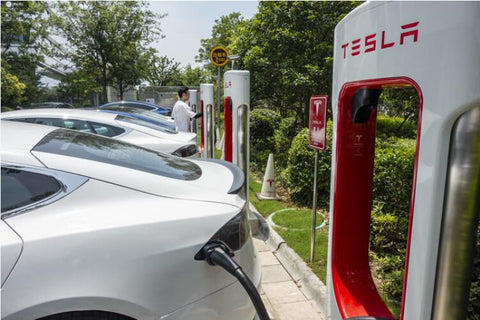 In Tesla's case, the company provided 360 MWh of Megapacks to help make the most of the solar power.

  Tesla describes, "Arevon's Townsite Solar and Storage Facility generates 500,000 MWh per year, which could power 60,000 homes and avoid 400,000 tons of CO2 emissions each year."

  It has become one of Tesla's largest Megapack projects in the world.

  Megapack has quickly become the product of choice for large-scale energy storage projects right now.

  Tesla also recently raised the price of that energy storage device as the backlog continues into next year. And to meet demand, Tesla is building a brand new Megafactory in California to increase production.
---