Indonesia's Top Officials Say Tesla Has Agreed To Invest In A Factory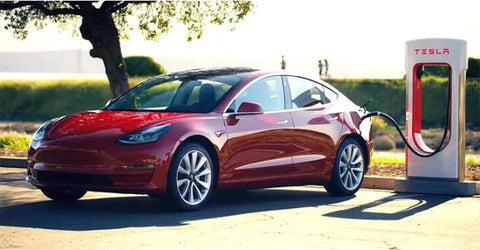 According to media reports, Indonesian Investment Minister Bahlil Lahadalia revealed that Tesla has agreed to invest in Indonesia to build electric car and battery factories, and said Tesla will enter Indonesia in this year.
  However, Bahlil Lahadalia said he could not disclose the specific month of Tesla's entry into Indonesia because the two sides have not yet signed an agreement, and the specific amount of Tesla's investment is currently in a state of secrecy and needs to wait for the official agreement to be signed.
  From the perspective of foreign media reports, Tesla and Indonesia have been in frequent contact in recent times, and a team from Indonesia and Tesla is in talks, with a number of senior Indonesian officials visiting Texas in recent weeks to meet with Tesla CEO Musk.
  Local Indonesian media reported that Bahlil Lahadalia revealed that Tesla is considering building an electric car factory in Central Java province and that a team from Indonesia and Tesla are in talks about it and they hope to reach a solid investment plan by the end of the year.
  Indonesia, which is rich in nickel ore, has become a target of investment for many electric vehicle battery manufacturers and electric car manufacturers, with LG New Energy and Hyundai Motor's joint venture battery factory in Indonesia, which began construction in September last year. it was also reported in June 2019 that Toyota plans to invest $2 billion to develop electric vehicles in Indonesia.
  Indonesia is also using their abundant nickel resources to develop battery and other related industries, and they have banned the export of raw nickel ore in January 2020. Earlier this year, Indonesia also said that the ban on raw nickel exports has had a positive effect, attracting a large amount of investment in nickel mining and a significant increase in exports of nickel-derived products.
---