Elon Musk Acquires Twitter, Tesla Evaporates 800 Billion In Four Months
Tesla CEO Elon Musk has seen Tesla's stock price fall since the public announcement of its acquisition of Twitter on April 25.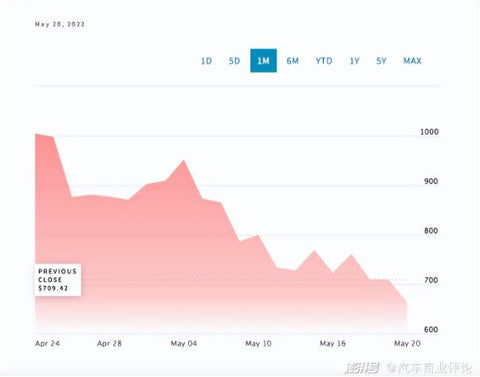 In particular, on Friday, May 20, the closing price was as low as $633.9, and in 25 days, the stock price fell nearly 33%. And in 2021, Tesla shares had peaked at $1,243.
The acquisition of Twitter seems to have had a negative impact on Musk, as major U.S. media outlets, including Wall Street analysts, began to make unfavorable comments about Musk.
As for the initial intention of acquiring Twitter, Musk has repeatedly said on different occasions that he wants to make Twitter a democratic position for freedom of speech.
On the last day of the TED 2022 conference in Vancouver, Canada on April 14, TED founder Chris Anderson asked him, "You want to be a position of free speech, but as the world's richest man, once you take control of Twitter, how do you ensure that your interests are divorced from the public interest? "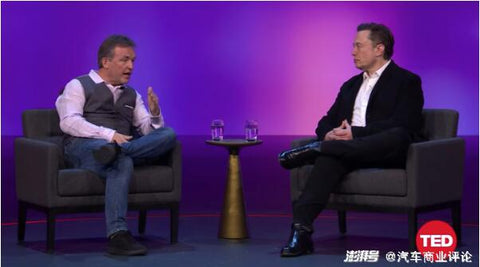 Musk replied, "The algorithms in the background are traceable, and if someone has moved, it is well documented. Also, American social media is not just Twitter, Zuckerberg (Mark Elliot Zuckerberg) has Facebook, Instagram, and Whatsapp, all of which they can oversee."
Just as the Twitter party and Musk reached a consensus on the acquisition for $44 billion, the plot reversed itself.
The acquisition deal was temporarily put on hold after Musk claimed on May 17 local time that Twitter's user numbers and daily activity numbers were falsified. Twitter had previously disclosed in a filing with the SEC that 5% of its own 390 million users were fake users. In fact for the third year in a row since 2019, Twitter has claimed in its reports that it has fake users at 5%.
But Musk thinks it's more than 5%, at least several times higher than that. If Musk has evidence that the false number is more than 5%, he could theoretically opt out of the acquisition deal, but would also have to pay a $1 billion exit fee, and he would also face a lawsuit from Twitter against him.
Several U.S. analysts believe that the likelihood of Musk pulling out of this deal is more than 50 percent.
1
Did the acquisition cause the stock price to fall?
The purchase price of this tweet is $44 billion. Musk being the richest man in the world, this figure seems theoretically out of the question.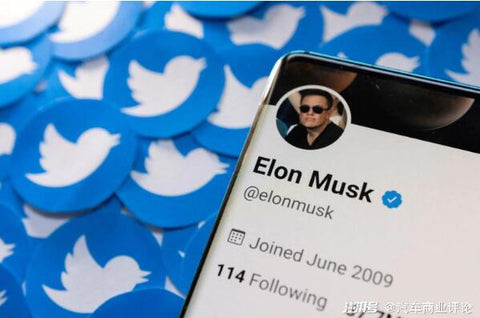 This year's Forbes list estimates his personal assets at $219 billion, but the reality is that most of those assets are Tesla stock, and how much they are really worth depends on the real-time market value of the stock.
He currently owns more than 20 percent of Tesla, half of which has been used to secure Musk's personal loans. When the stock price drops to $600 per share, Musk's creditors are already on the edge of their seats, and they are likely to ask Musk to put up more assets as collateral.
It is still a difficult task for Musk, the richest man, to come up with $44 billion all at once. He claims to have obtained half of the money from Morgan Stanley Financial and related bank loans, but the other half of about $21 billion may have to be obtained by selling his own shares of Tesla.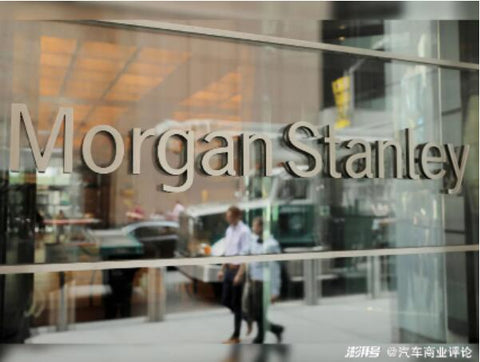 This is the key reason why many people are not optimistic about Musk's acquisition of Twitter.
"If Musk is forced to sell the portion of the stock used as collateral, it will cause the stock to fall. When the stock once falls, banks as well as financial companies will ask Musk to sell more stock to ensure the return of loan funds as well as to back the ability to repay, and this will cause the stock to fall further." Tesla's annual return had this to say.
"Wall Street will project a dangerous point in the stock price, and that will put more pressure on Tesla's stock." said Daniel Ives, an analyst at Unity Securities (Wedbush Securities). He has been a Tesla supporter, but this year he also adjusted his expected share price for Tesla, from the original $1,400 down to $1,000.
Also, Musk's decision to sell shares to buy tweets has raised concerns among investors as well as stockholders.
"There is a huge risk that this could shake up the market's expectations for Tesla and make it impossible for securities analysts to understand Musk's logic. He would rather throw away the watermelon of Tesla to pick up a small sesame seed like Twitter?" Daniel said.
Some analysts also believe that Musk wants to pull down the market price of Twitter on the grounds of forgery, and there is room to bargain again on the acquisition price. Some industry experts also believe that Musk is indeed not going to buy Twitter.
After Musk's claim that Twitter was faking, Twitter's share price fell rapidly to $37.39 per share on May 16, while Musk's proposed acquisition price was $54.2 per share.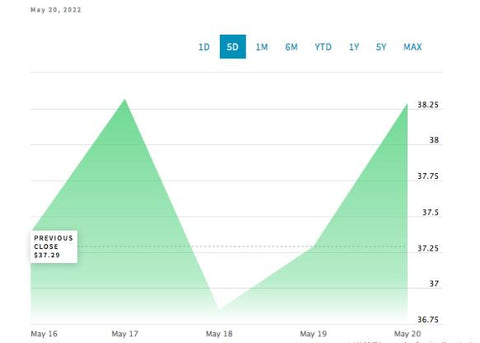 The same day Twitter also announced that another new company had applied to acquire it.
2
Cashing in
It's not the first time Musk has planned to cash out.
Last November, he had a poll on Twitter where he considered selling 10% of his shares in order to pay his taxes and see how people supported it. It turned out that 58% of people supported the sale. At the time, he held 170 million shares, and 10% was equivalent to 17 million shares.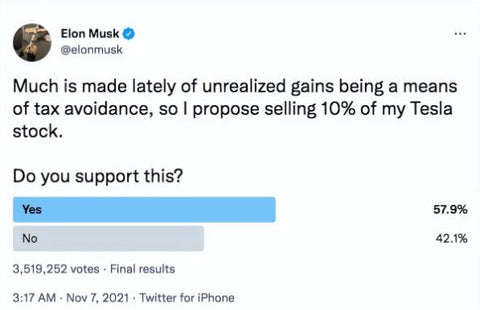 To do this, he sold shares in several tranches, the last of which was completed on December 28, 2021. From Nov. 7 to Dec. 28, 2021, 15.8 million shares were sold, realizing $16 billion, of which $11 billion was used to pay taxes.
Tesla's stock price was in a similar state of decline during Musk's stock sale at the time, falling from $1,200 in early November 2021 all the way to $899.
After selling 10 percent of his stock last year, Musk simultaneously exercised a stock option unique to CEO compensation, a privilege that allows Musk to buy more Tesla stock at a lower price. After exercising that right, Musk added 7 million shares of Tesla stock, leaving his total holdings at around 170 million shares.
When he stopped selling shares, the stock price gradually recovered again.
3
Sexual harassment
Musk has experienced a number of upsets in the last month.
The first was the removal of Tesla from the S&P 500's list of ESG companies. Interestingly, Tesla just released its Impact Report at the end of April, which detailed the annual summary of ESG.
The S&P 500 officially explained that because Tesla Motors lacked a low-carbon strategy, the factory experienced both racial discrimination and poor environmental conditions in the factory. The factory here refers to the Fremont plant in California, USA.
Another thing is that he was accused of sexually harassing flight attendants. According to the US media Business Insider, Musk had exposed his private parts to a flight attendant and made sexual advances on his own Gulfstream G650ER private jet in 2016, a matter that ended in 2018 with Musk paying $250,000 in hush money.
Musk has responded to both incidents on Twitter. He called the S&P 500 suspicious of deception, while denying the sexual harassment. In the case of sexual harassment, he sees it more as political manipulation.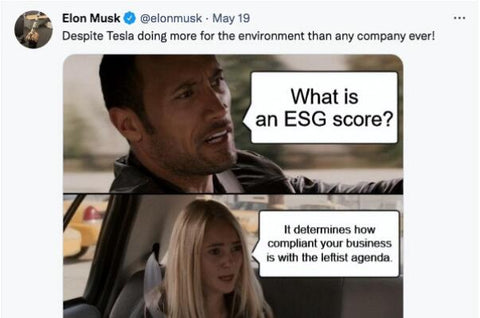 Musk's conflicts with Biden and his dissatisfaction with the ruling party are presented in a glance on his Twitter account. In the early years, he believed that he was the market leader of pure electric models and Biden did not pay enough attention to him. Later, he pointed out that voters elected him back then because they wanted to restore a stable social order. And on May 19, he announced that he was turning to the Republican Party and would no longer vote for Biden's Democratic Party.
---