Breaking more than a year of silence! Biden finally acknowledges Tesla's electric car boss status
(Reuters) - President Joe Biden and Tesla CEO Musk have been known to dislike each other, even though they both promote electric cars. However, just this Tuesday (Feb. 8), Biden publicly acknowledged Tesla's boss status for the first time during his presidency, noting that the car company is the largest producer of electric cars in the United States.

Tesla was mentioned by Biden alongside traditional automakers GM and Ford, and smaller electric car companies Rivian and Proterra in a speech aimed at promoting the expansion of electric vehicle infrastructure in the country by U.S. companies.

In his speech, Biden cited Tesla as an example of a company that has invested in U.S. manufacturing.

"Since 2021, companies have announced investments totaling more than $200 billion in domestic U.S. manufacturing. From iconic companies like General Motors and Ford building new electric vehicle production, to our nation's largest electric vehicle manufacturer, Tesla, to young, innovative companies like electric vehicle manufacturer Rivian and electric bus manufacturer Proterra." He said.
At Tuesday's event, Biden also uncharacteristically did not discuss union issues much. A supporter of unions, Biden has vowed to be "the strongest labor president ever" and slammed former President Trump's political record on labor organizing.

Biden also announced Tuesday that Australian charging device maker Tritium is building a new factory in Tennessee and praised Intel's plans to build a large fab in Ohio. He said higher U.S. domestic chip production would help U.S. manufacturing and ease inflation.

Biden's mention of Tesla is unprecedented, since he became president of the United States, in public has never mentioned Tesla, the latter's achievements in electric cars as if they were blind, but frequently touted Tesla's competitors. Even at the White House meeting on electric cars, Biden only invited the bosses of GM and Ford, but not Musk, and this phenomenon is more than once. Biden has also never visited any of Tesla's production facilities in the U.S. or met publicly with Tesla CEO Musk.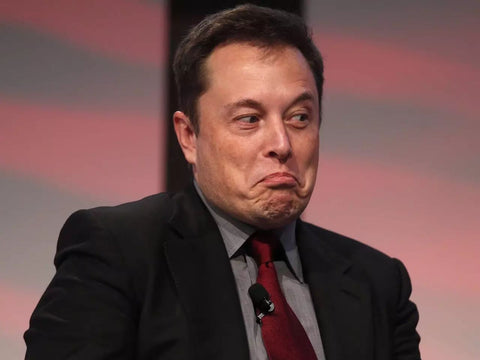 The root of the conflict: UAE

Why has Biden been prejudiced against Tesla? The reason lies in the UAW (United Auto Workers of America). White House aides say Biden did so because he believes Tesla is anti-union.

Tesla insists on not joining the UAW, and Musk is against hiring organized labor, and the National Labor Relations Board has ruled against him several times for that reason. The United Auto Workers have made little progress in their efforts to unionize at Tesla, and Musk has repeatedly ridiculed the union and its supporters.

And Biden's support for unions and infrastructure spending plans, as well as his apparent indifference to Musk, Tesla and the company's leadership in electric vehicle manufacturing and charging infrastructure, have upset Musk.


Over the past few months, Musk has had no trouble criticizing, and even mocking, the president and other Democratic officials in tweets and media interviews. Late last month, Musk also called Biden a "human wet sock puppet" and accused him of being "controlled by the unions.

Previously, the Biden administration proposed an electric vehicle incentive program that would provide additional money to consumers who buy electric cars, but only if they are made by union workers.

After the U.S. government snubbed Tesla one after another, not only was Musk annoyed, but some of Tesla's loyal fans began to voice their displeasure. Recently, Tesla fans started an online petition urging the White House to recognize Tesla's leadership. The petition had garnered more than 58,000 signatures before Biden's speech.

The petition reads, "This is an insult to the Americans who work for Tesla," and calls on Biden to "do the right thing and recognize Tesla's efforts to make electric cars possible."
---