After A Year Of Unsuccessful Tug-of-war With India, Tesla Turned To The Thai Market
In half a month's time, Tesla has completed the transition from shelving the Indian market to seeking a new market - Thailand.

Recently, there is news that Tesla has registered a company in Thailand with a registered capital of 3 million baht, which will subsequently sell electric cars, energy storage systems and solar products.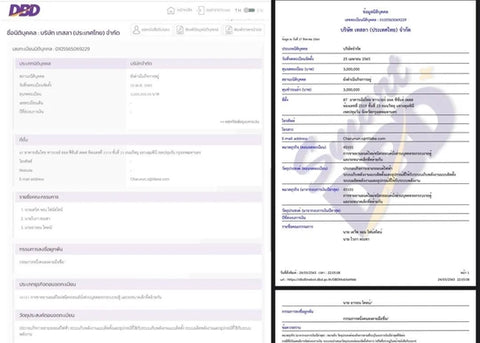 Tesla turned to the Thai market, and India's high import tariffs can not be separated. Previously Tesla CEO Elon Musk (Elon Musk) said publicly that he would love to sell cars to India, but India's import tariffs are too high, one of the highest among large countries. As for building a factory, "Tesla will only consider building a factory in India if the imported cars are successful in the Indian market."

Under current Indian policy, tariffs on imported cars range from 60 to 100 percent. And almost all of Tesla's models are priced above the 60 percent tariff line. Tesla has suggested to the Indian government that the import duty on electric cars be cut to 40 percent, but it has not been adopted.

If India's tariff is not reduced, Tesla will not be able to export smoothly," Junyi Zhang, a managing partner at Orwell Consulting, analyzed to reporters. Although building a local production plant can solve this problem, the local policies are complicated, and there are also religious and language barriers, so Tesla's current priority is to export."
From the available information, Tesla is only selling in Thailand, not setting up a factory, but Zhang Junyi believes that, considering the trend of development integration in Southeast Asia, in the long run, sales in Thailand will help Tesla open up the whole Southeast Asian market, and the existing auto industry chain in Thailand can also lay the foundation for building a factory in the future.

"Thailand's auto market is more concentrated than India's, and the challenges of the auto industry chain and supply chain end are better than India's." Eddie Zheng, senior partner of Roland Berger Global and head of Greater China Automotive Industry Center, told reporters.

While entering the Thai market, Tesla also intends to open a factory in Indonesia. Indonesian Investment Minister Bahlil Lahadalia revealed last week that Tesla has agreed to build a battery and electric vehicle factory in Indonesia, but did not provide any details. He said Tesla may even enter Indonesia this year if a final agreement is signed soon.
Indian car market: high potential, high tariffs

Tesla has been eager for the Indian market for a long time. Back in 2017, Musk tweeted that Tesla wanted to enter the Indian car market.

For Tesla, the Indian car market has a lot of allure. In addition to India's large population and large demand for car consumption, local car consumption demand also needs to be upgraded, the current travel market is dominated by two-wheeled three-wheeled vehicles, and four-wheeled vehicles have room to rise.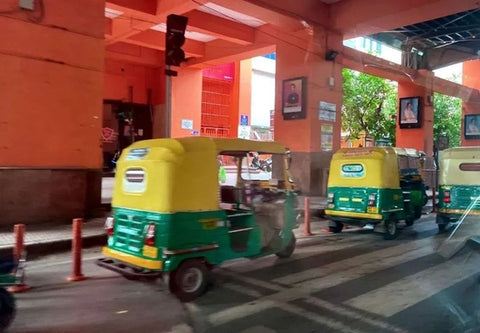 In addition, the lower electric vehicle penetration rate and sizable luxury car consumer population, is also where Tesla looks.

"The level of electrification and transportation in the Indian auto market is relatively poor, and there is still a lot of room for development based on the size of the population and the penetration rate of cars." Zhang Junyi told the Financial Reporter that the Indian auto market has a large difference in consumption tiers, "the middle and low-end consumer population with three-wheelers, but higher-end models, even like Mercedes-Benz, BMW, these luxury cars sales growth is not small."

Indian car consumption shows a two-tier trend. Data from Statista, a third-party statistical agency, shows that 95% of cars in India are sold for less than $20,000. At the other end of the spectrum, the growth of luxury cars is becoming more pronounced - even though luxury models account for less than 2 percent of India's total annual sales of about 3 million vehicles.

JATO Dynamics, a provider of automotive market data, found that Mercedes-Benz is the best-selling luxury car brand in India, with a market share of more than 40 percent. 2021 saw Mercedes-Benz sales in India grow by more than 40 percent to 11,242 units, priced essentially at 10 million rupees (about $1,337) or more.
Ravi Bhatia, president of JATO Dynamics India, said the outstanding performance of Mercedes-Benz premium models reflects the affluence of Indians and that "the rich are getting richer and some of them are finally improving their lifestyles.

But India's expensive import tariffs are a major impediment for Tesla. To buy a Tesla in India, you need to pay the price of two cars.

Under current Indian policy, tariffs on imported cars range from 60 to 100 percent. Imported cars priced below 3 million rupees (about $40,000) are subject to a 60% tariff, and above that price are subject to a 100% tariff. And almost all of Tesla's models are priced above the $40,000 tariff line.

Therefore, Tesla had proposed to the Indian government to cut the import duty on electric cars to 40%. However, this proposal was not adopted by the Indian government, and the dispute between the two sides was mainly over whether to build the factory first or sell it first.

Musk wanted the Indian government to cut the import tax first, so that Tesla could sell up in India first at a competitive price to test the market situation and acceptance. But the Indian government says it wants to cut taxes to build cars locally in India.

"Although building a local production plant can solve the problem of high tariffs, but the local policies are more complicated, as well as religious and language barriers, so Tesla's current priority is still to export to India." Zhang Junyi explained.

According to foreign media reports, Tesla has shelved its plans to sell electric cars in India earlier this year and reassigned some of its local team due to its failure to obtain lower import taxes.
Is Thailand a good choice?

After the latest setback in its plans to enter India, Tesla is now turning its attention to Thailand.

From the information available, Tesla's moves in Thailand are still limited to sales, and while the market is not as large as India, Thailand has its own advantages.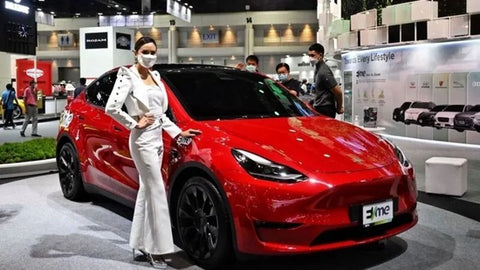 The first is the market concentration and the advantages on the auto industry. "The Indian market is too fragmented, and the Thai market can be treated as a unified market relatively speaking, although there will also be differences in city tiers." Eddie Zheng said to the reporter.

According to Zhang Junyi, considering the trend of development integration in Southeast Asia, in the long run, sales in Thailand will help Tesla open up the whole Southeast Asian market. In addition, Thailand's existing auto industry chain is better than India's, which can also lay the foundation for future factory construction.

Thailand is an important automobile producer and exporter in Southeast Asia, with the output value of automobile manufacturing accounting for about 10% of the country's total industrial output.

According to the data released by the Federation of Thai Industries, Thailand's total automobile production will be 1.72 million units in 2021, of which 960,000 units will be exported, an increase of 30.35% compared to 2020. Surapong, spokesman for the Federation of Thai Industries' automotive industry branch, said that the automotive industry is expected to achieve new growth in 2022, with total production reaching 1.8 million units, of which exports are expected to reach 1 million units.

With the rise of new energy vehicles, Thailand has also set its own small goal of industrial transformation - to create the No. 1 electric vehicle manufacturing and export center in Southeast Asia. By 2030, the country will produce 30-50 percent of its total zero-emission vehicles and aim to achieve 100 percent by 2035, and by 2036, to provide adequate charging facilities as well as electrical system support for the planned 1.2 million electric vehicle fleet.
Thailand is also offering more favorable measures when it comes to import tariffs, which are a major concern for Tesla. In April, Thailand introduced an incentive package aimed at boosting the local electric vehicle industry, according to Thai Business News.

Under the new incentive package, import tariffs on pure electric vehicles priced up to 2 million baht ($59,600) were reduced by 40 percent, while import tariffs on electric vehicles priced between 2 million and 7 million baht ($208,500) were reduced by 20 percent from 2022 to 2023. Consumption tax on imported electric vehicles will also be reduced from 8% to 2%. The Thai side expects that the above-mentioned tax reduction measures will be implemented, the country can add 7,000 electric vehicles within a year.

Although Tesla has not officially entered the Thai market, but Thailand already has some Tesla cars. According to foreign media reports, in 2020, Thai police purchased a number of Tesla Model 3 for patrol.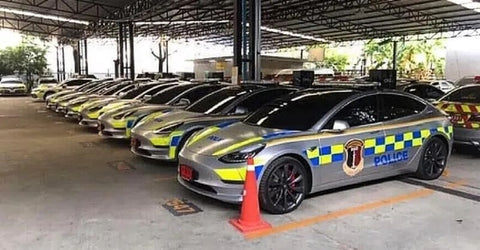 Data compiled by EV Plaza, an electric vehicle website, shows that the Tesla Model 3 is the second largest pure electric model sold in the Thai market in 2021 (222 units). The low sales figures have to do with the size of Thailand's EV market on the one hand, and the fact that Tesla has yet to officially enter Thailand as a pure import vehicle on the other.
---